Good news. We have updated our Promotion tool to include some of your requests. Buyer's page has been completely redesigned to support all that with some new filters categories and paid banners (contact us for more info) .
Our Buyers site is now on this address: www.dealsjuice.com
New products list page with filters: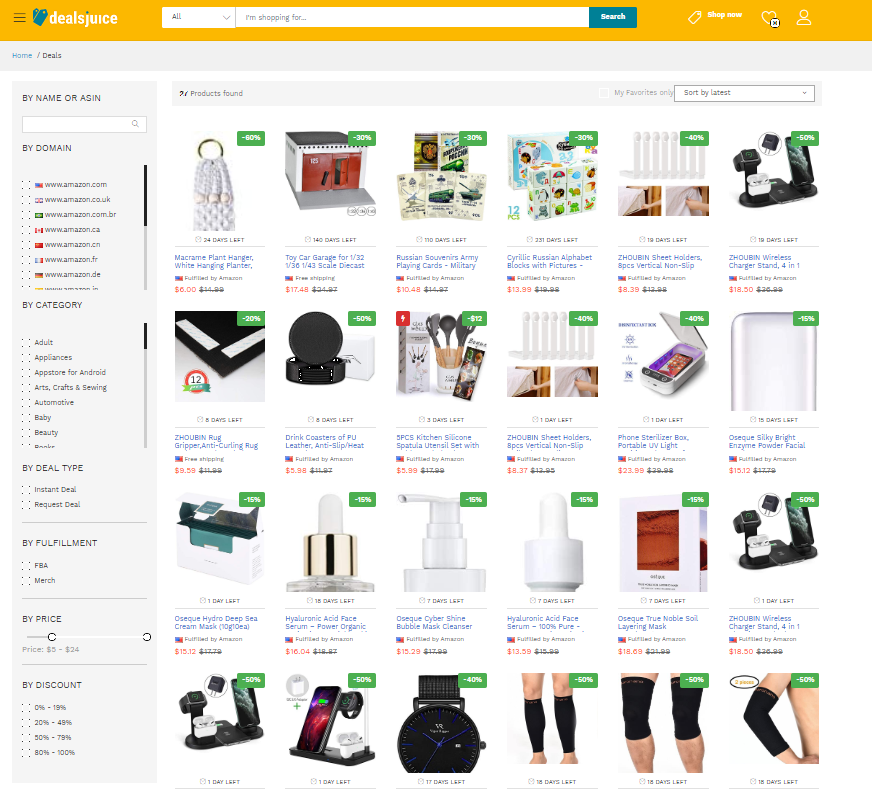 Also, we are introducing our new Buyer level system, where the Buyer is rewarded by activity.

There are 6 levels and to upgrade their level, Buyer need to collect points. They can collect points with actions like:
Purchase Verification (manual made by Buyer or automatic if MWS is connected)
Photo upload
Social share
Newsleeter subscription
and more...
But also, they can lose their points if they cancel received coupons.
You can see their level in the Requests table of the product in the Promotion tool.
Please note that, in the beginning, all Buyers will have level 1.
Now, you are able to share all your promoted products with one link that will filter only your products on our Buyers site. All you need to do is to add Store ID in your Account settings: