1. Generate your promo codes
Always use "One-time use claim codes". Read these instructions for promo code generation.
2. Add product to Promotion tool
Log in to www.amz.one and enter the Promotions tool on the left. If you haven't done it already, add your product by clicking on Add product button.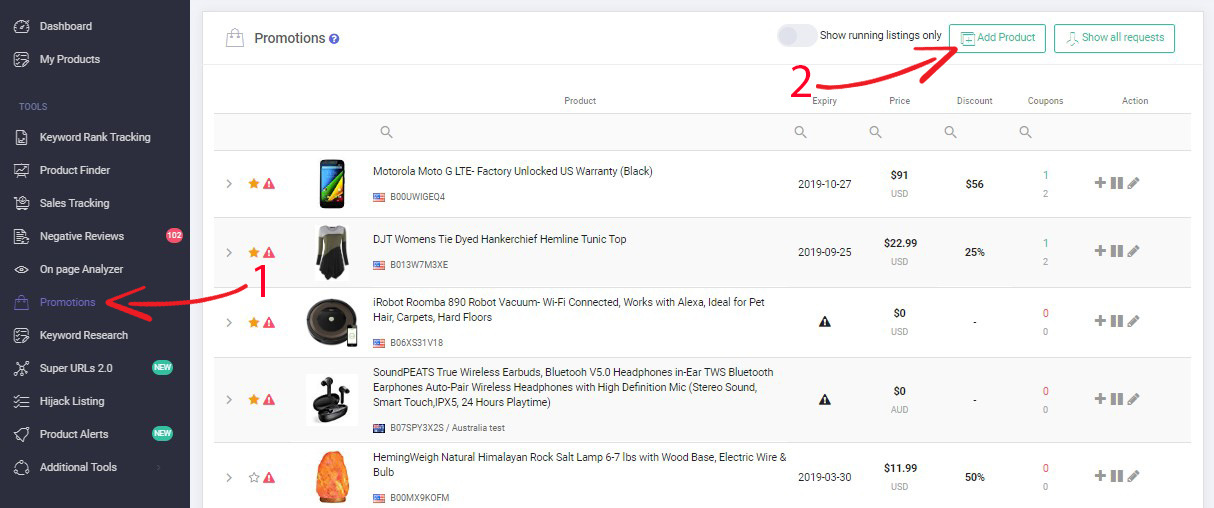 3. Find your product in the list and click on the Edit promotion icon on the right
Use a product name filter if you have a lot of products!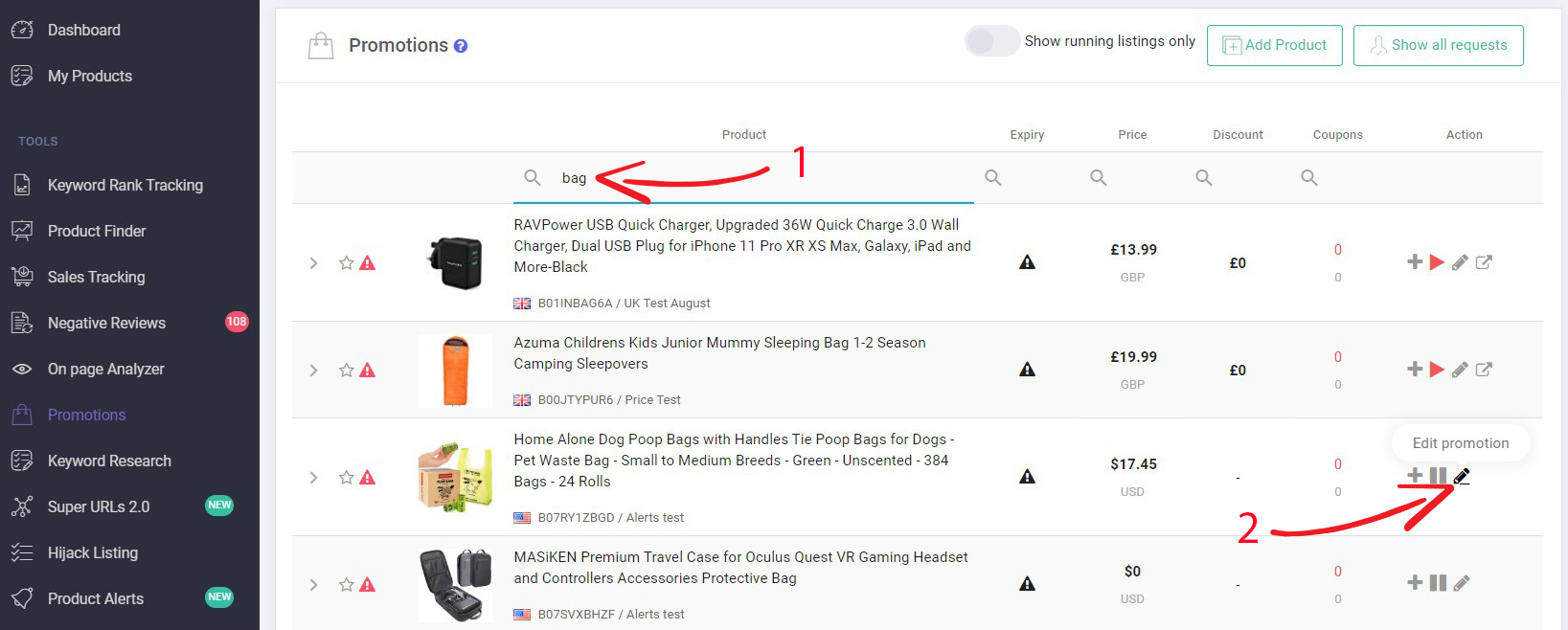 4. Enter product details
In the pop-up window, in "Product details" enter campaign details. Please note that the "Short URL" field can not be left empty. Also, if Support Email is left empty, default user Email address is used. Click on the Continue button to go to the next step.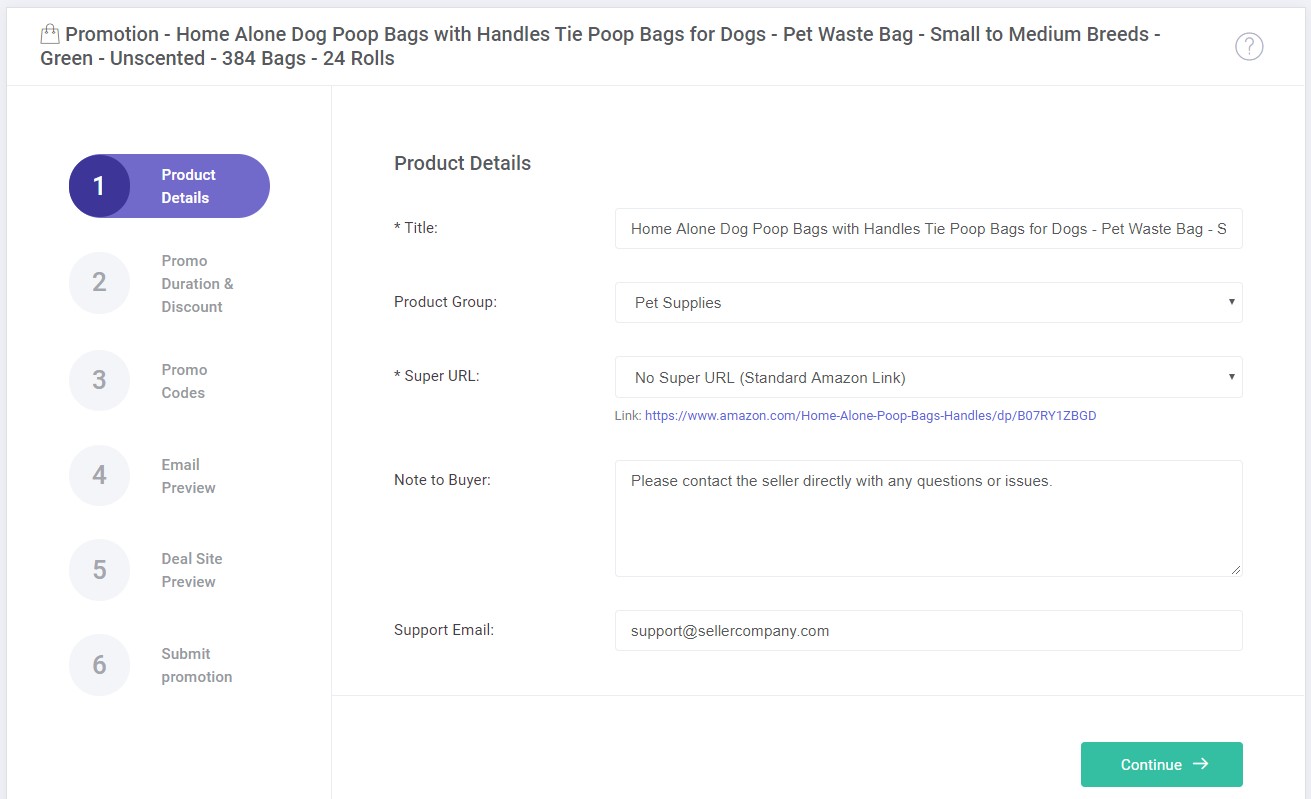 5. Set campaign duration and product promo price
In "Promo duration and price" set the start and end date for your campaign. When setting the price, we recommend you to use "Flat" for the discount type, so you only need to set Discounted Price field.
If you select Shipping as Fulfilled by the merchant, please enter Est. shipping price.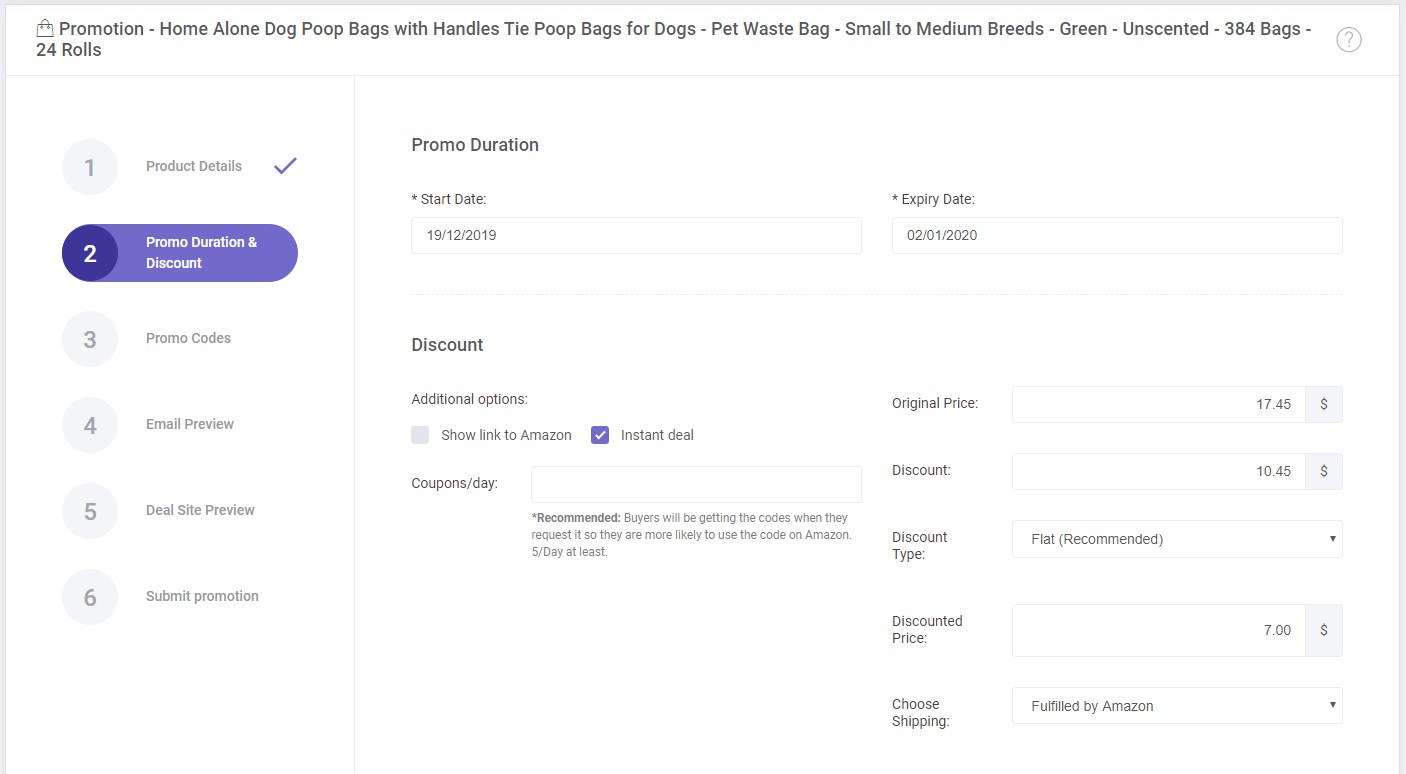 6. Add promo codes
Click on ADD CODES button to enter your promo codes. Please make sure that every code is in a new row.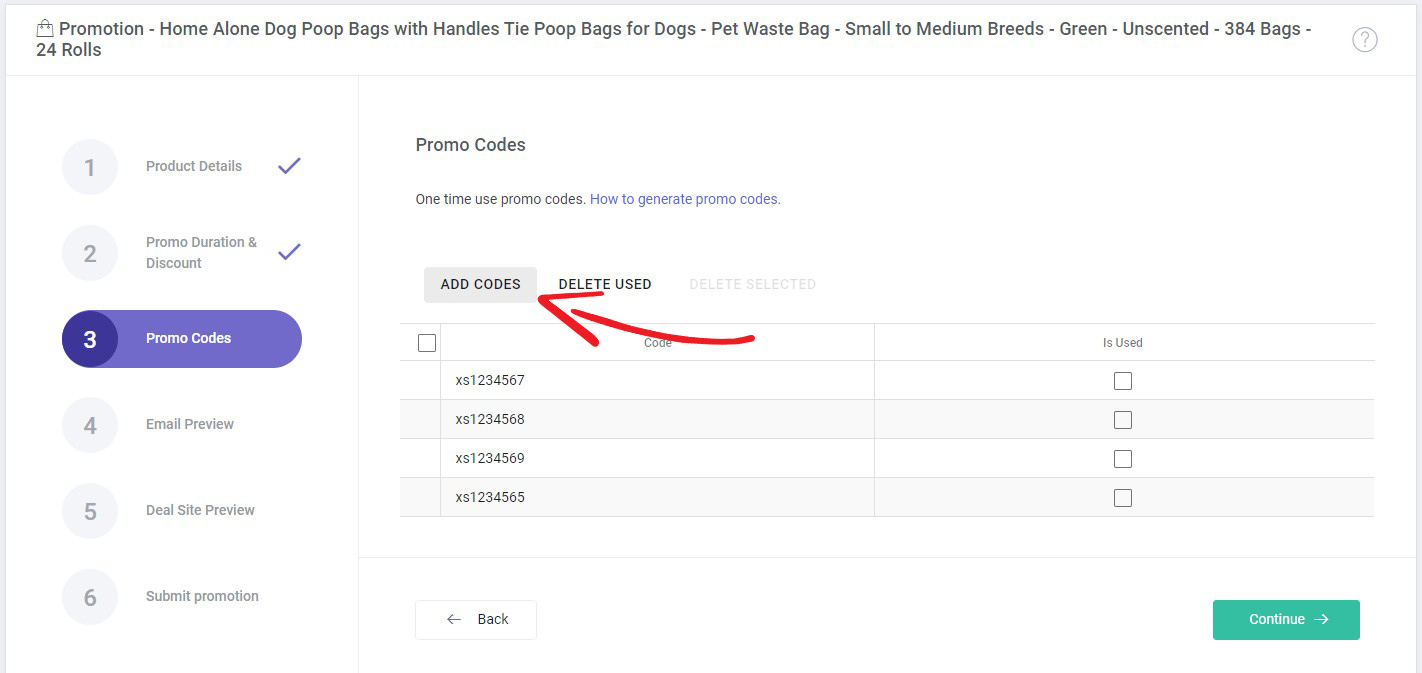 7. Check final design
On these tabs, you can check how your product is going to be presented to the Buyer via email and on the website.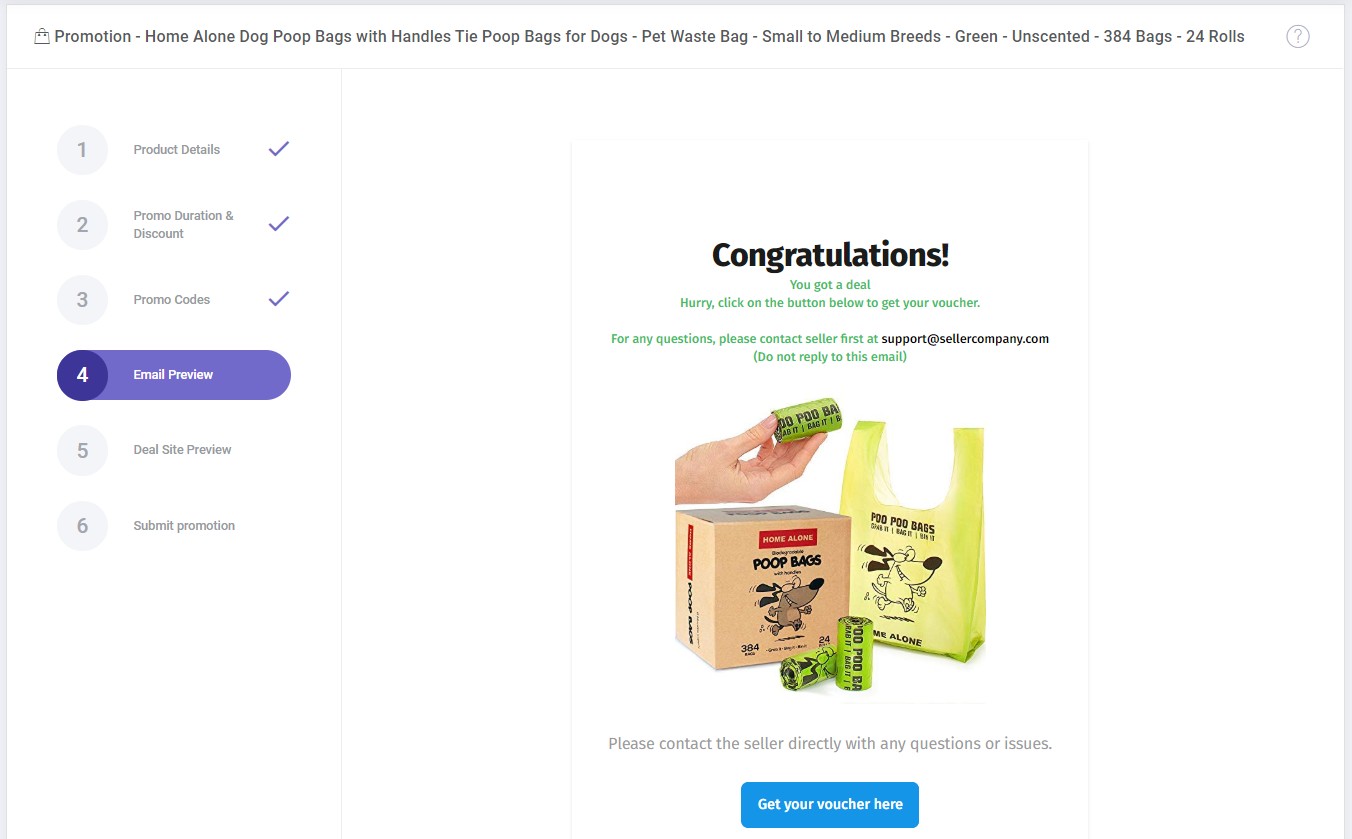 8. Continue to the last step and Save the promotion