Keyword Research is part of search engine optimization (SEO) and is essential to seller success. How do you find the best keywords which you can then use to achieve better rankings in search engines?
Answer is, by using our Keyword research tool that is included with all our subscription plans. This is the most accurate and comprehensive Amazon keyword research tool on the market.
How to start with the keyword research?
Two ways to do it:
1. Inside Keyword Rank Tracking tool
Expand the product in Rank tracking tool and click on "Click here for Keyword Suggestions":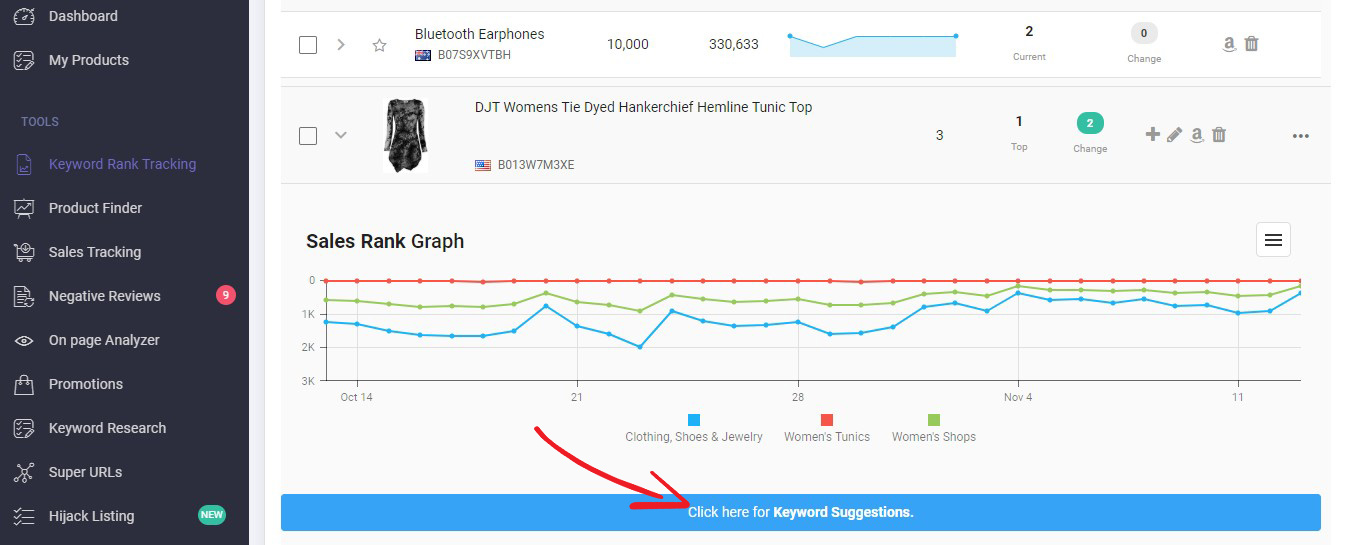 Tick the keywords which are relevant to your product and click on Add sugesstions to add them to the selected product: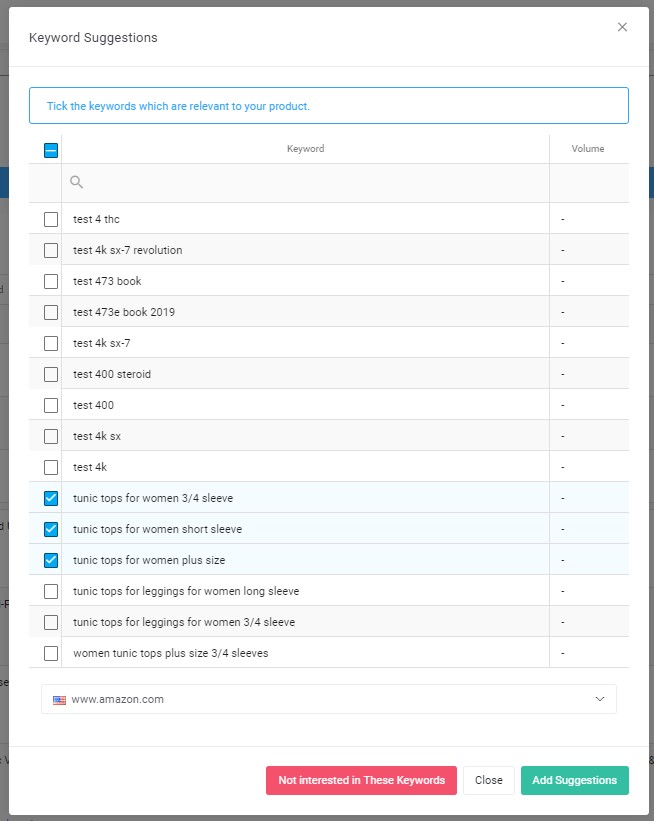 2. Inside Keyword Research tool
Open Keyword Research tool from the menu on the left
Add seed keywords (every keyword in a new row) or pull existing keywords from the product above
Exclude unwanted keywords
Select Amazon marketplace
Click on Generate Suggestions
Besides keyword suggestions you will get:
Volume
The monthly search volume refers to the search times of keywords on Amazon site within a natural month, like May, July, or August. For example, a user searches a keyword and flips 3 pages, then the search volume is counted as 1+3=4. Generally, it's the search volume of the previous month, because the statistic and export for the search volume of current month only can be finished in the early next month.
Purchases
The monthly purchase volume refers to the number of items purchased after searching for a keyword in Amazon in a natural month.

Results
The total number of products available for sale when searching with the keyword phrase on Amazon. Search Results tells you the number of products available for sale that match with the given keyword under the category All Departments. Generally, the closer the keyword phrase is to seed keyword the more search results.